Today you can find me over at A Little Bit Biased, where Amber invited me to share about my studio.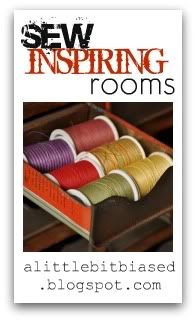 Click over to read about my sewing space, and where I'm storing my growing stash!
—–
I also want to share with you all the winner from the Girls in the Garden Hop!  #45 was the lucky winner –
Congratulations Amy!  Pat will be in touch with you soon!
Thanks everyone for stopping by on the hop – it was great to meet some new friends!
If you did not win you can purchase your patterns here, or here.  Enjoy!
=====
Go see me at A Little Bit Biased!
It'll be fun – promise ;)
Amy